Get Up…Get Going…Get Something Done
I do not have the words to describe how amazingly appropriate and timely today's devotional ended up being. Just minutes before, I had written in my journal a cool motivational diddy that had popped into my head: Get up…Get going…Get something done.
Then I opened up Oswald Chambers book, UTMOST FOR HIS HIGHEST. His key verse for today was "Arise from the dead…"  Ephesians 5:14. Just a few sentences into today's reading he writes, "…someone may say to you, 'Get up and get going!'"
A coincidence? No. I call it an "Aha moment from God!"
God is telling me to get myself up and out of bed and begin living again. That God is not going to lift me out of the bed but I have to initiate (the willingness to take the first step) the process. God's power will be made evident to me AFTER I put my feet on the floor.
"God does not give us overcoming life. He gives us life as we overcome."
Oswald Chambers
In Matthew 12 there is a story of a man who had a withered hand. Jesus didn't say to him, "Your hand is healed." He told him, "Stretch out
your
hand."
In John 5 a man who was lame told Jesus that he wanted to be healed and so Jesus told him to, "Take up his bed roll and walk."
That man had no way of knowing if his legs would work but he would not know unless he took some initiative like getting up! Jesus didn't reach down with His hand extended in order to help him get up. No, this man who had not walked in 38 years had to do it on his own. Jesus wanted him to realize that…
not only had God healed him but that God had empowered him
…to do the very thing that Jesus had told him he could do.
The second principle Chambers addresses is the death of a dream. A dream or aspiration (a hope or ambition of achieving something) that we had earlier in our life but we let it die.
Through God-ordained circumstances, He continually reminds me of the dream that He placed in my heart. Somewhere during my journey, the passion and vision I once had been kindled anew within my soul. My hope is renewed and my dream once again seems plausible. Why? Because I am experiencing the power of God which is compelling me to "Arise from the dead…"
Do I want to be healed?
Do I want to see my dream come to fruition? 
Then I must "Arise from MY BED"  by taking it upon myself to put my feet on the floor willing myself to
get up … get going … get something done!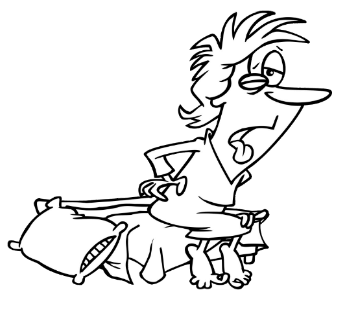 Do YOU want to be healed? 
"Arise from the dead"  by beginning to do those things that you already know you should be doing.
What is YOUR dream?
"Arise from the dead"  by reigniting and empowering that dream you have held at bay for far too long.
MAKE A PLAN and GET GOING!